Clean and renewable energies industries are developing at a very slow speed now, the major problems are the immature technologies and the high cost, and now people begin to realize distributed power and heat network theory might be the most appropriate solution to ease this situation.
The scientists and engineers will work out the tech part in some day, maybe in a few years later, questioning the rate of tech innovation is not wise any more, if you look back in the America history, the period between people using carriage and driving a car is only 12 years; it only took 10 years for the Chinese to change the habit of using fixed phone to mobile phone.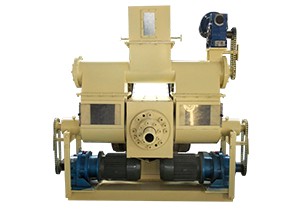 Subsidies from the government would be able to help the renewable energy industry in the long term, to be independent and making profit ability, every penny of the investment must go to the most valuable place. Take the briquette production for example, one major part of the cost comes from the transportation, with the deliver and raw material collecting range limited, the cost can be reduced by a large part, this is how the distributed power and heat network comes out naturally. It could be more flexible with the small and mobile briquette press machine in the rural areas.
All renewable fuel industries' goals are the same-to be integrated into the major power and heat system, the cost caused by distance problem is not easy to solve, and the productivity of these corporations are still at low level, so there seems to be a very long way to go.