It's been said that there is no garbage in the world, only the resource in the wrong place.
To a country, fuel crisis and weak fuel independence means the development of the country is limited, now every country in the world is trying to control its own destiny of fuel, even the Japan, a country which lacks every kind of fuel resources, now seeks the help of solar, sea wave, wind powers, and the recently found flammable ice. In most of other developed countries, the biomass fuel business is well known and becomes better each year.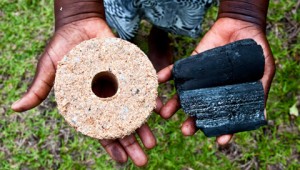 The biomass briquette fuel is one of the many environmental friendly fuel types, its development process might provide a lot of useful info for other more tech-lead fuels like solar, wind power. Here are some advices from the companies which has been successful in this field:
1.    Independent research and development of technology: the technology in biomass briquette making still has great potential to upgrade, without independent R&D, no better biomass briquette machine can be developed to fit the market, and the company wouldn't go very far.
2.    Raw material resource: the raw material resource is unstable; the production field is scattered; no platform for the communication of the seller and buyer-they couldn't find each other; the raw material price stability, the company who can solve these problem has already been half successful.
3.    Sustained financing: The support from government shall not be the only help to the biomass briquette fuel industry, the company which is able to get sustained financing would be much stronger when facing with the unexpected risks.
4.    Selling: to have a list of good customers is not easy, there is a lot of work to do, the reduced management cost in the future is the big reward.